Fine Art Landscape and Nature Prints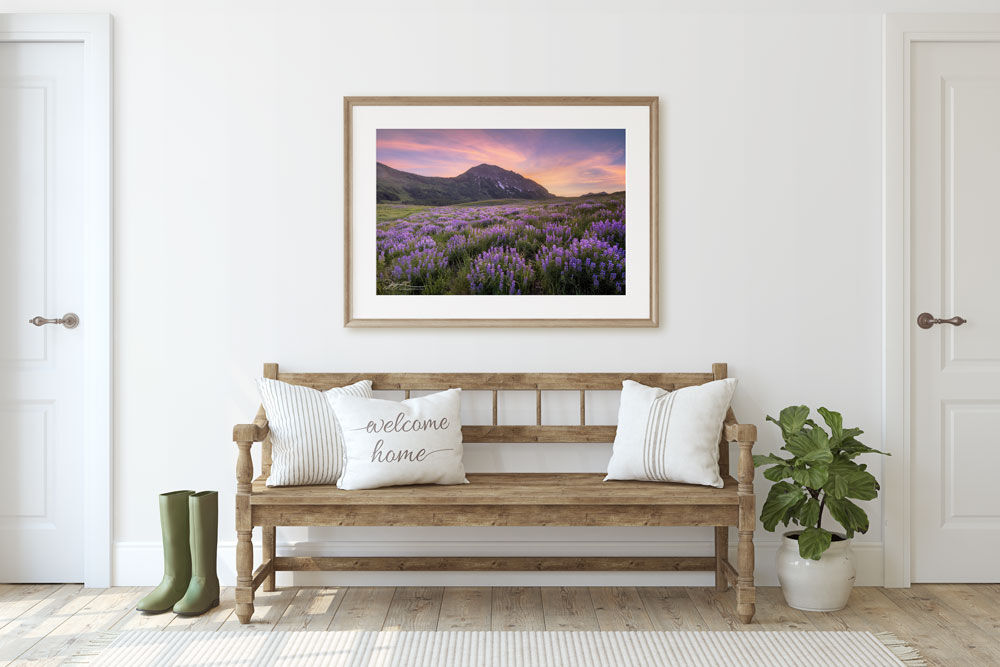 Looking to bring a piece of nature into your home or workspace? Displaying a print in your home provides a sense of happiness and peace by adding a relaxing ambience to any room. Studies have shown that by simply bringing a piece of nature indoors it can improve mood and create a happier living and workspace. Whether it's a room in your home or a larger setting such as a conference room, I'm willing and happy to work with you to bring the tranquility of the outdoors into your home and workspace. I also welcome working with interior designers and art consultants. I can help select art for your projects on hospitals, office buildings, and hotels, and I am open to discussing wholesale pricing for larger projects.
I currently offer three levels of prints: Fine Art Traditional Prints, Gallery Mount Floats, and TruLife Acrylics.
(Click on each to be taken to see about that print type and description.)
If you don't see an option below that you need, or you would like custom size different from what I offer, or you wish to print with a different medium, please don't hesitate to contact me. I'm very willing to work with you to make bringing a piece into your home or office happen as bringing a piece of nature into your home should be a fulfilling and rewarding experience!
Thank you for your interest in my work, and please keep reading below to see the options available to purchase a print.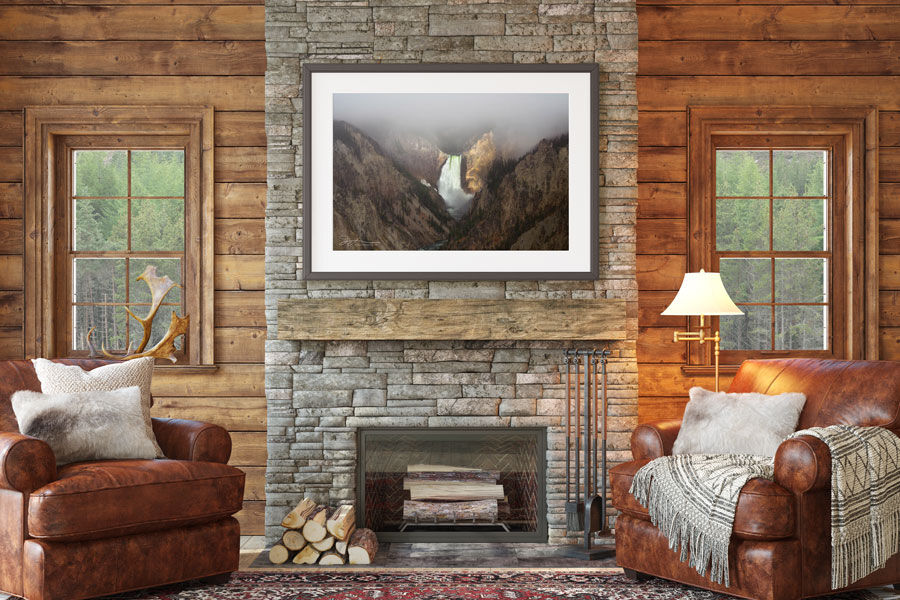 How to Purchase Prints

Options for purchase are available below each image in my galleries. Simply select your preferred medium, size and add to cart. Payments are processed through a secure server using Paypal or Stripe. If you have any questions on any of these options, or you have something in mind that is not listed below, please do not hesitate to reach out and contact me. Once you place your order, I will be in direct communication with you, about how long you can expect with your order and other details. I will keep you in the loop for the entire process, from ordering to shipping. I want you to be satisfied with your purchase, as bringing a piece of nature into your home should be a fulfilling experience.
---
Fine Art Prints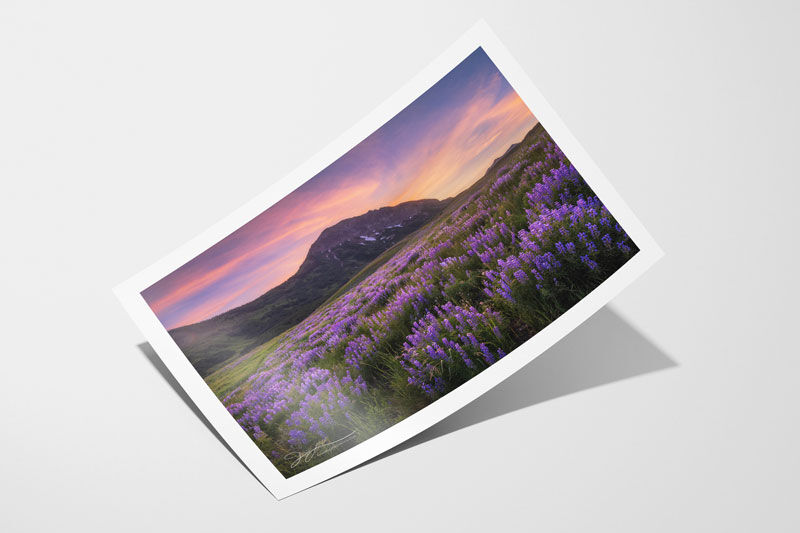 When it comes to photographic art, framed prints are an excellent option and timeless tradition. I offer high end, loose prints for framing, so if you're interested in framing your print, then this is the option for you. This option allows you the creative freedom to take your print to a framer and end up with a showpiece that matches your personal home/office decor and style. I offer fine art prints from sizes 12" x 18" up to 30" x 45", with a few select prints available as 40" x 60". Please scroll further below for a photo showing size comparisons on a wall.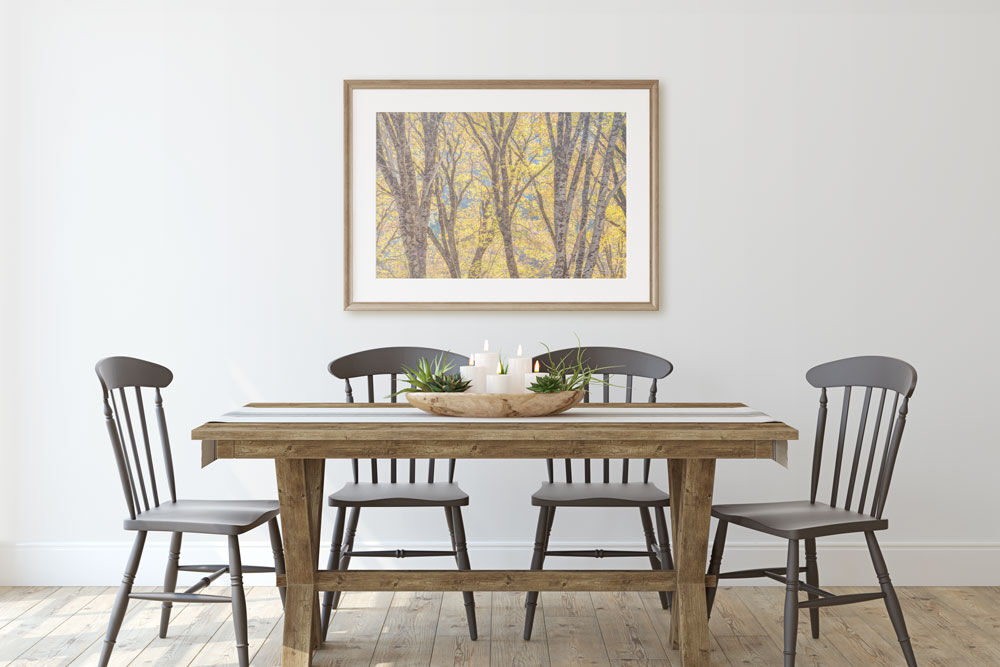 I print my fine art prints on Canson Infinity Platine Fibre Rag. This paper is a beautiful rich paper with a true pure white tone with a satin finish (similar to lustre). Black and white images look amazing printed on this medium, as this paper produces rich blacks and displays depth with exceptional stunning grey tones. Images jump right off the page with excellent contrast and details, and the colors are rich and authentic. This paper meets gallery and museum longevity requirements, and Platine Fibre Rag resists fading and is acid-free for the preservation and longevity of your print. This paper also has a thicker, heavier feeling quality, adding to the richness of the print.
Each print is printed with a 2" border, signed with a small signature, and can be shipped directly to you or directly to a fine art framer that you have chosen to use.
Disclaimer on Fine Art Prints: Prints are very delicate, so great care must be taken when removing the print from packaging material upon receiving the print. Creases and dents can occur if the print is not handled correctly, and unfortunately, I cannot replace or refund a print that was handled poorly and damaged after being removed from shipping materials. For this reason, if you are having the print framed, I would suggest taking the print directly to the framer to avoid mishandling.
---
Gallery Mount Float


Are you looking for a gorgeous, ready to hang option that doesn't require framing? Another option I offer is a gallery mount float. These pieces are easy to hang and provide dimension, as they appear to be "floating" on the wall. These gallery mounts are beautiful, straightforward, and look stunning when mounted on the wall for a seamless and beautiful presentation without the hassle of framing. I offer these in sizes from 12" x 18" up to 30" x 45". Some prints have the option of 40" x 60" as well. If you are interested in or need other sizes, please feel free to contact me.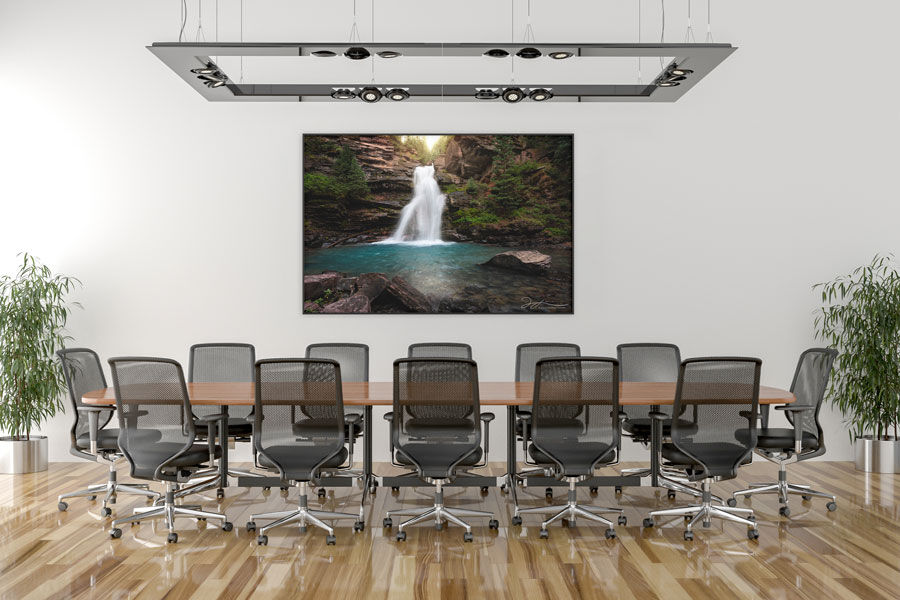 A Gallery Mount Float is a photo mounting process designed to enhance and protect your image. This high-quality process provides a distinctive new look that is durable, glassless, and offers a greater degree of protection from moisture and harmful UV rays. The image is printed using fine art archival Fuji Crystal Archive C-print, which results in vivid colors and distinct details, and then it is mounted onto a 3/8" wood backing. My small signature will placed in the lower corner of the print, as with all my prints. Gallery Floats arrive ready to hang with included hardware and box cleats for stability and strength when installed. These mounts are UV protected, but just like for any fine art piece, I recommend keeping them away from direct sunlight, and I recommend displaying them inside only, away from the outside elements.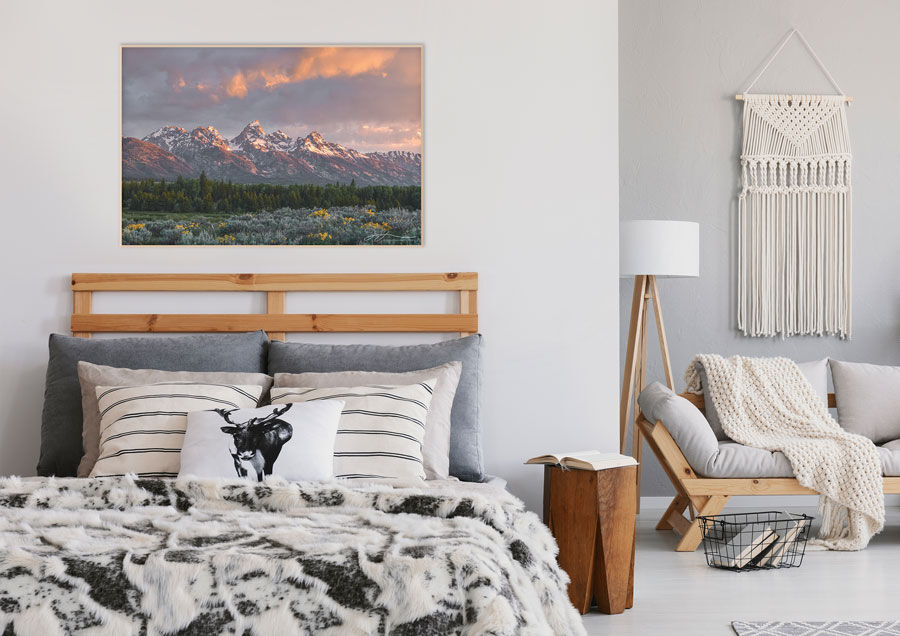 ---
TruLife Acrylic
TruLife® Acrylic prints are the highest level print option that I offer. These real showpieces display life-like colors, have maximum depth and clarity, and polished edges for an extra clean look. The way the light hits these acrylics is truly stunning to see. The acrylic has a "glow" when the light hits, creating a truly unique experience, showcasing the print dimension and color. This print option also comes ready to hang with a metal French cleat style hanging system for ease and superior support, and my small signature in the corner.
The photograph is printed on FujiFlex Crystal Archive, and it's then face-mounted to high-end 1/8" acrylic using Diasec. Diasec is a museum-approved method of print presentation and preservation. To read more about the benefits of using Diasec, scroll below. FujiFlex is one of my favorite papers to print on, as it displays an impressive color range and integrity, along with depth. Its reflective properties have a slight pearl-metallic look, giving the photograph an almost 3-D glow that brings dimension and depth, making the image truly sing. This photographic paper brings life to the acrylic print, and it will stand out as a showpiece on your walls and conversation starter for years and years to come.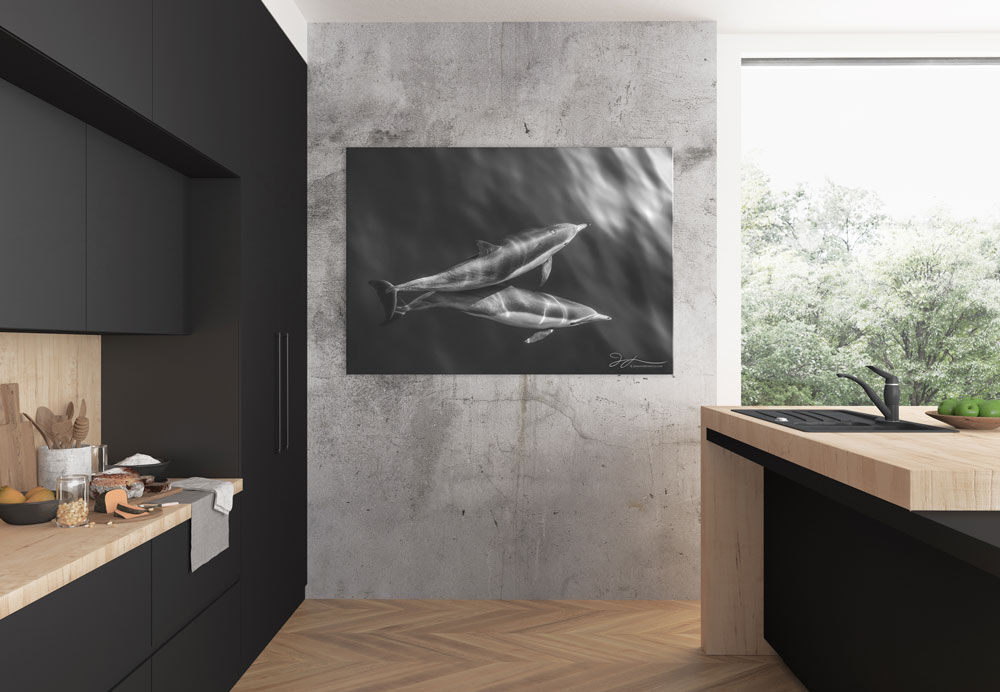 Benefits of TruLife Acrylic

Blocks up to 99% of harmful UV Rays.
Achieves the most vibrant colors, depth, and clarity.
TruLife also reduces reflections with an anti-reflective coating.
Abrasion-resistant: Durable hard coat protects against scratches.
Cleans like glass. No special acrylic cleaners are needed.
Shatter-resistant safeguards to protect against injury and damage to artwork.
TruLife Acrylic is also anti-static.
Art Museum approved.

Benefits of DIASEC Face Mount to Acrylic
DIASEC is a tried-and-true process since 1969. • No de-lamination failures since 1969.
DIASEC Acrylic Face Mount has a lifetime guarantee against de-lamination on the face of the print.
DIASEC uses a Proprietary Catalyst (hardener) and a proprietary silicone type gel to permanently bond the print's face to the acrylic permanently. • Permanent adhesion to the face of the print.
NO Sticky Film Adhesive on the face of the print. Sticky film adhesive can degrade and delaminate over time. This is even more problematic if the dust is on the edge of the print or if an air pocket is present. • The sticky film adhesive is also prone to de-lamination problems with temperature change and humidity fluctuations.
A DIASEC Face Mount also adds additional UV protection in front of the print.
Once the DIASEC process has cured, the entire airtight panel remains chemically inert and stable.
DIASEC contains no plasticizers and is resistant to fungicidal matter, bacterial agents, airborne pollutants, and contaminants.
The finished DIASEC product remains flexible, enabling it to withstand temperature and humidity changes, which commonly affect other pressure-sensitive sticky film adhesives.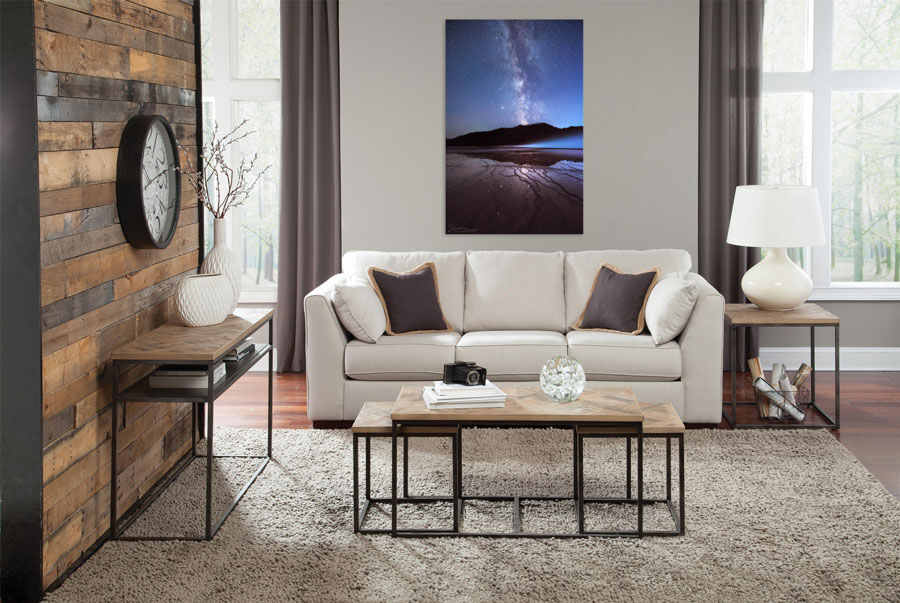 Shipping

Shipping is free within the USA. Orders shipping internationally (shipping outside the United States) will be charged separately for any shipping & handling fees at cost. Please allow up to 3-4 weeks for production and delivery time, and I will be in communication with you regarding updates to your order. This time frame may be shorter depending on the fine art printer and material availability. Your order will arrive to me via email within 24 hours (unless I'm out of service teaching and photographing, then I will receive your order when I arrive back in service.) From there, I'll get the file ready for printing and send it to my fine art printer. I'll update you via email during the process, such as updates like when it has been printed and shipped. I will provide you with a tracking number when it does ship, and I will follow up from there. My fine art printer and I will view the products before they are shipped, so you can purchase with confidence that nothing leaves the printer if it's not up to my high-quality standards. If you need an expedited order, please contact me for prices and availability.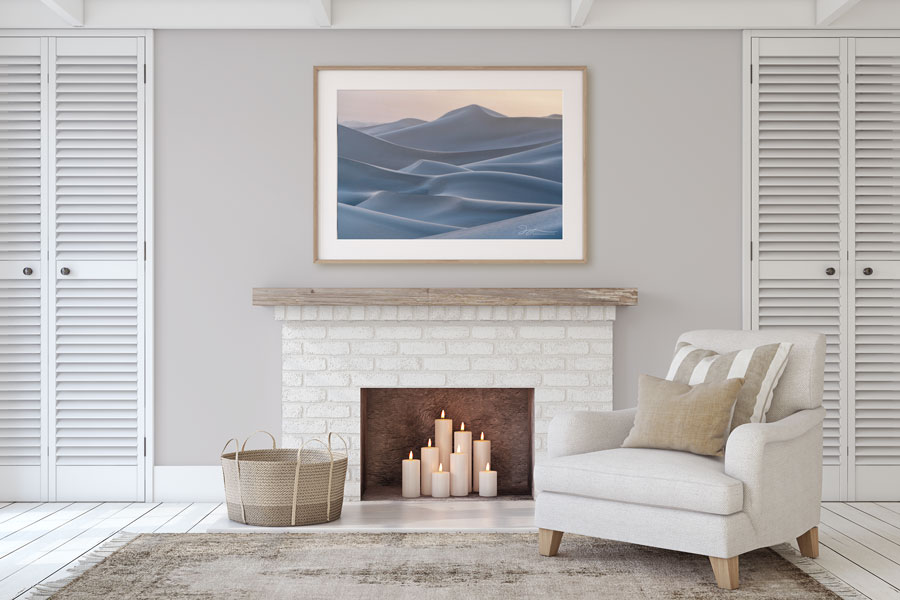 Satisfaction Guaranteed

If you are not satisfied with your print for any reason you can return it to me within ten days of receiving the order. A refund will be processed when I receive the print. The cost of return postage will not be reimbursed unless the return is due to a defect in quality.
Please contact me first before returning the print, as I want all my customers completely satisfied, and I want to work with you to help correct the problem. Remember, I cannot take refunds for a damaged print caused by poor handling.