Photography Workshops
Are you looking to learn more about landscape and Nature photography while immersing yourself in some of Nature's most beautiful classrooms? Then join me on a workshop! You can learn with confidence as David and I have been teaching workshops for many years all over the American West with our company Exploring Exposure. We pride ourselves on offering a unique and personalized workshop experience, and we focus on an educational experience that allows you the space to be creative. We encourage you to find and photograph what interests you, focusing on your style and skill level. You will experience a rigorous learning experience in the field, and then we'll head to the classroom to teach processing that will help take your photography to the next level. We keep our group sizes small, so everyone can learn without crowding and have more opportunities for 1:1 time with David and I.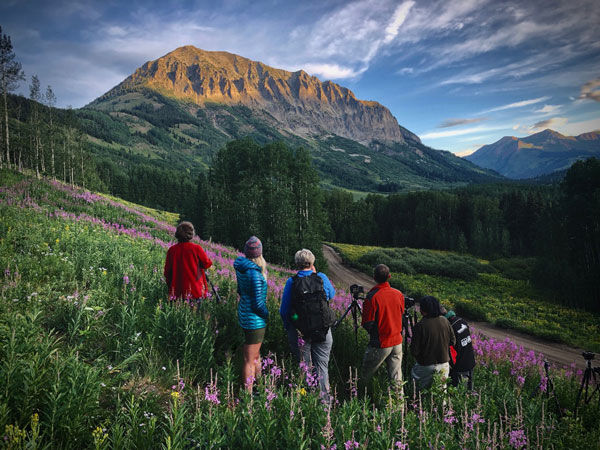 You can photograph in the landscape with confidence as David and I are certified Wilderness Medical First Responders, and we are an authorized permittee in every location we teach.
Example topics that we teach in the field include:
Learning and finding compositions in the landscape
In-field techniques such as focus stacking, using filters, proper exposure, using long exposures, ICM (Intentional Camera Movement)
Expressive Photography
Slow Photography
Small Scene photography, abstract photography, grand landscape photography
An emphasis on finding and photographing what interests your eye
Contemplative Photography
How to read the weather and how to anticipate working with different lighting conditions
Post Processing Techniques using Lightroom and Photoshop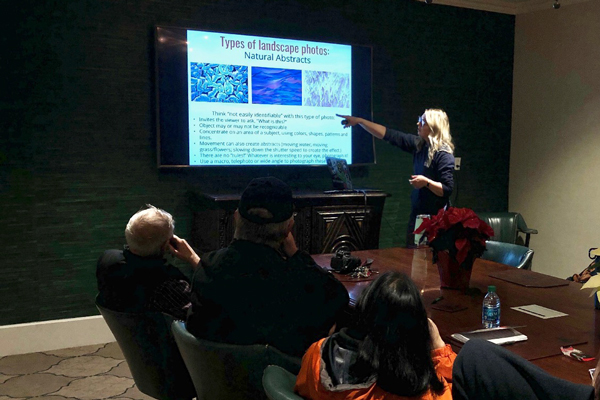 We welcome all skill levels, and above all, we have fun while photographing in Nature's classroom! Our passion is seeing you grow in your photographic journey, and we will guide you along as you discover your unique style of creativity.

Don't just take our word for it! You can read some client testimonials below!
To see our current workshop offerings, please click the button below. Workshops fill up fast, and we usually have waiting lists. Join us, and we look forward to meeting you!
Locations we teach in:
Death Valley National Park, CA
Yellowstone National Park, WY
Zion National Park, UT
Arches National Park, UT
Crested Butte, San Juan Mountains Colorado
Grand Staircase Escalante National Monument

Grand Teton National Park
and more!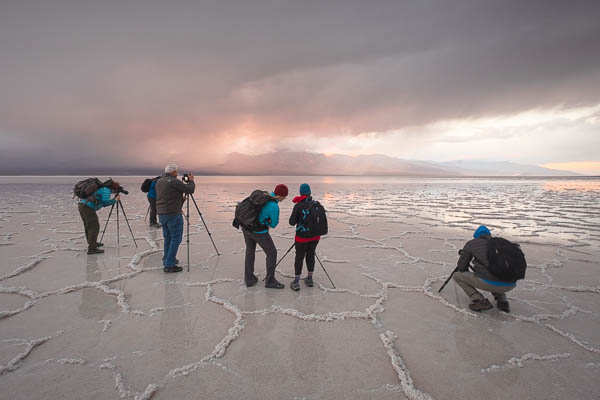 Testimonials
"This was my first photo workshop. I didn't really have any expectations going in but when it was over, I was sad it was over. I had a wonderful time with the group. David and Jennifer are very knowledgeable and patient. The weather didn't always cooperate but they were flexible in the scheduling and got us out to some really cool locations. The between shoot post-processing sessions were extremely educational. I finished the course a better photographer than when I began. I can't recommend it enough." ~Dan
"First class experience. David and Jennifer provided the exact right mix between support and freedom, instruction and relaxation. It's hard to imagine a better workshop. I learned about the absolute critical importance of great light. And I realized more powerfully than ever before the importance of careful composition. I am now a confirmed tripod-using, exposing to the right, (for me, black and white) photographer. Be sure to go on a workshop with these gentle, knowledgeable people." ~Bob
"Had a wonderful experience with David and Jennifer in Silverton, CO. Great location for wildflower, waterfall and nature photography. Both David and Jennifer are terrific people who run a good workshop and are attentive to there customers. They offer great advice and their first priority is that everyone in the workshop has a safe and enjoyable experience. I really appreciated them, their knowledge and their help." ~Ron
"This was my first workshop with David and Jennifer, and I had a great time. Both were very helpful and available for questions and advise. They know the area well and we visited many different locations throughout Anza Borrego State Park and Borrego Springs. I look forward to my next adventure with them and will recommend them to my friends." ~Alice
"David and Jennifer are two outstanding people, photographers and workshop leaders. They are there for you and you only. They keep the groups very small and are always available, They know the locations intimately so they always have a plan B to deal with whatever the weather deals us. Just finished two workshops with them in short order (this is my third one with them), and can't wait for the next trip. Keep up such amazing standards." ~Guy